Description
Composer: Matthew Orlovich | Date of Composition: 8 March 2018 | Instrumentation: E-flat alto saxophone + saxophone orchestra (2 sopranos, 4 altos, 3 tenors, 2 baritones, 1 bass) | Duration: c. 12 minutes | Commissioned by: Matthew Hindson (for the CSO Australian Series) | Publisher: Waratah Music | Formats: Printed Edition Score & Parts (WM 006 : ISMN 979-0-7202-1510-5) / PDF Digital Download Score & Parts (WM006e : ISMN 979-0-7202-1511-2) | Edition: 26 February 2019 |
Composer's Note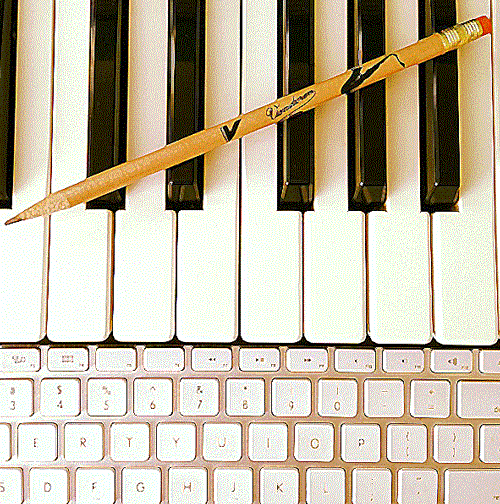 Concertino (for E-flat alto saxophone and saxophone orchestra) was commissioned by Dr Matthew Hindson AM and the Canberra Symphony Orchestra as part of the CSO Australian Series 2018. The premiere performance was given on Thursday 17 May, 2018 by Dr Michael Duke (alto saxophone soloist) with the Sydney Conservatorium of Music Saxophone Orchestra, conducted by Dr Jay Byrnes, at Gordon Darling Hall, National Portrait Gallery, Canberra, ACT, Australia.
During its three movements, the work ebbs and flows between buoyant, sparkling music and slower, more introspective lyricism. The soloist's narrative draws upon a variety of musical ideas, including some courage-inducing fanfares, a heart-felt aria and some altissimo register tight-rope walking, amongst other things.
The saxophone orchestra's many fingers are kept quite busy throughout most of the score, with soprano, alto, tenor, baritone and bass saxophones all contributing to the creation of a kaleidoscopic setting for the soloist. It is formed by layering little snippets of melody, small-to- medium interval trills, drones, some pizzicato-like punctuations and occasional soft and low, slow-burning chord progressions.
Grateful acknowledgement is made to Dr Matthew Hindson AM and to the Canberra Symphony Orchestra for commissioning the work. I also warmly thank all the members of the Sydney Conservatorium of Music Saxophone Orchestra, conductor Dr Jay Byrnes and soloist Dr Michael Duke.
Dr Matthew Orlovich,
Composer.