Description
Composer: Matthew Orlovich | Date of Composition: 1995 | Instrumentation: Piano | Duration: c. 12 minutes, 30 seconds | Publisher: Waratah Music | Format: PDF Digital Download (WM 014e : ISMN 979-0-7202-1527-3) | Edition: 17 September 2020 |
Composer's Note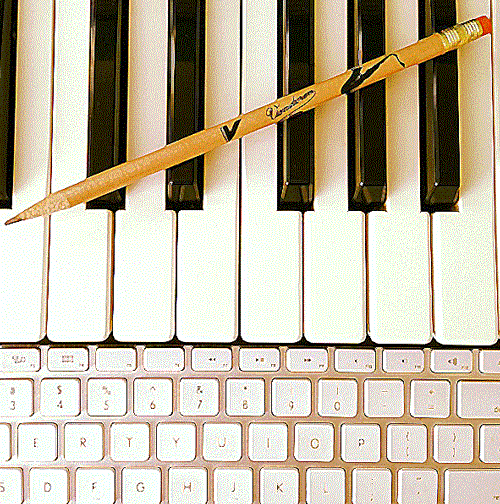 In composing Watercolours (for piano), I have sought to reflect something of the beauty and spirit of Australia's coastal waters through a music that is inspired by the sounds of gongs, bamboo flutes, voices, metallophones and all the other instruments which comprise the Javanese gamelan.
The composition consists of five parts (I-V) which are centred around different keys and arranged in a pattern that heightens their contrasting moods.
Part I (Allegro con moto) commences with bright, ringing sounds akin to those that emanate from the metal instruments of the gamelan. There ensues an evocative lontano section followed by a recapitulation of the bright, opening material.
Part II (Dolore con un poco rubato) comprises music of a darker hue. A modal shift, suggestive of a little shaft of sunlight (Un poco luce del sole), momentarily lifts the prevailing mood.
Part III (Con brio) begins with brisk flourishes and flowing textures. A tuneful pentatonic melody unfolds and rises to a brightly coloured climax, whereupon the opening flourishes are recalled before the music very gently fades away.
Part IV (Tranquillo) draws upon the reverberant sounds of wind chimes and birds. An espressivo inner melody emerges amidst a background of sympathetically vibrating strings.
Part V (Con spirito) is a lively finale commencing with effervescent rhythms and sparkling tone colours. A tranquil central section exhibits a delicately ornamented melody set against a pianississimo accompaniment. Thereafter, an escalation in dynamics and rhythmic intensity gives rise to a return of the lively opening material, bringing the work to its conclusion.
Matthew Orlovich,
Composer.