Description
Composer: Matthew Orlovich | Date of Composition: 13 May 2019 | Instrumentation: E-flat alto saxophone + tuba | Duration: c. 7 minutes | Written upon the invitation of: Phantasmagoria Ensemble (Hélder Alves, sax; Tiago Santos, tuba) | Publisher: Waratah Music | Formats: Printed Edition Score & Parts (WM 011 : ISMN 979-0-7202-1520-4) / PDF Digital Download Score & Parts (WM011e : ISMN 979-0-7202-1521-1) | Edition: 1 August 2019
Composer's Note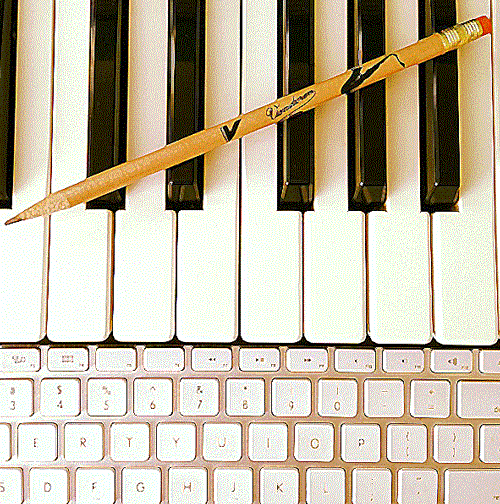 Fuzzy Logic (for E-flat alto saxophone and tuba) was composed in May 2019 upon the invitation of Phantasmagoria Ensemble (Hélder Alves, saxophone; Tiago Santos, tuba) for world premiere performance at Festival Internacional de Saxofone de Palmela (7a Edição), Portugal, in July 2019.
Cast in three movements (I. Vivamente; II. Con espressione; III. Scherzando), the score begins with highly energised material. Spiky, syncopated rhythms give the music a bebop­like feel, as do the chromatic cascades of slippery semiquavers.
The second movement commences with growling and flutter tonguing on the saxophone and tuba, respectively. There ensues, in contrast to Movement I, music of beguiling simplicity with saxophone and tuba notes coalescing to form a slow and steady groove.
The third and final movement begins with dramatic starts and stops, before quickly gaining the required propulsion for an abridged recapitulation of the exuberant first movement.
I extend my thanks to Phantasmagoria Ensemble for inviting me to compose Fuzzy Logic and for affording the work its world premiere performance.
Matthew Orlovich,
Composer.