Description
Composer: Matthew Orlovich | Date of Composition: 20 May 2013 | Instrumentation: E-flat alto saxophone and 5-octave marimba | Duration: c. 12 minutes | Commissioned by: Translucent Duo (Sydney, Australia) | Publisher: Waratah Music | Formats: Printed Edition (Score & Parts): WM001 / ISMN 979-0-7202-1500-6; PDF Digital Download (Score & Parts): WM001e / ISMN 979-0-7202-1501-3 | Edition: 1 February 2019
Composer's Note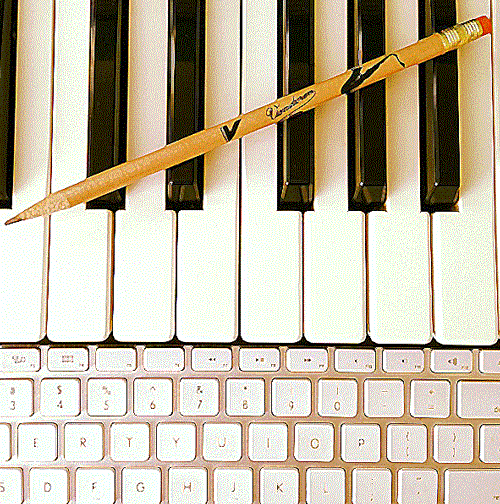 Whirled Music (for E-flat alto saxophone and 5-octave marimba) was commissioned by Translucent Duo (Bernard Lagana & David Lockeridge) for premiere performance at the Australasian Saxophone & Clarinet Conference 2013, held at the Sydney Conservatorium of Music, Sydney, NSW, Australia. The US premiere of the work took place in the same year, given by Heterodyne Duo (Nathan Nabb and Brad Meyer) at Stephen F. Austin University, Nacogdoches, Texas. In 2015, the score received its European premiere at Contrasti Festival in Trento, Italy, performed by Slap Duo (Emanuele Dalmaso and Federico Agnello).
Scored in three movements (A-B-A), Whirled Music hits the ground running at a speed of around 120 crotchet beats per minute, faster still if the performers let it have its head. Fuelled by a high octane blend of semiquavers and chromaticism, the music shifts through gears while negotiating twists, turns, dips, climbs and spirals in a virtuosic display of highly energised unison bebop-like arabesques, fast rumba-like grooves and glimpses of clear, delicate lyricism.
During the second movement, the alto saxophone finds itself travelling on a not-too-bumpy, not-too-smooth marimba highway of gently pulsating tuplets, all the while issuing forth a bravura tale which takes us deep into tense, cadenza-like territory and back out again.
The third movement comes to life in musical 'fits and starts' before sending us whirling back in time via a shortcut through Movement 1, then on to a brief coda and a race to the finish line.
I warmly thank Translucent Duo for commissioning Whirled Music and for giving its world premiere performance.
Matthew Orlovich,
Composer.